GORTEC (Groupe d'Oncologie Radiothérapie Tête Et Cou or Head and Neck Oncology and Radiotherapy Group) was created in 1999 by five founding centers (Clermont-Ferrand, Nancy, Nantes, Tours and Villejuif) with the aim of coordinating clinical and/or laboratory studies in the field of cervicofacial oncology. GORTEC studies are open to all centers wishing to participate. However, a quality control of the records of patients included in these trials is routinely performed by outside experts.
A few figures
Multidisciplinary network of around 500 Investigators: Surgeons, Radiotherapists, Oncologists, Radiologists.
Network of >100 cancer treatment centers in France, Switzerland, Belgium, Tunisia, Germany and Spain
National and international clinical trials: Phase III (predominantly), Phase II & Phase I.
Founding member of and driving force behind Intergroupe ORL (ENT intergoup), labeled by INCa (Institut National du Cancer or French National Cancer Institute) since 2012
Over 150 members (Physicians)
More than 25 employees
Organization of biannual scientific meetings (>130 participants)
The management board holds the broadest possible powers within the limits of the objectives of the Association and the decisions of the General Assembly, and has eight members, including a Chairperson a Treasurer and a Secretary, one or two Vice-Chairs, a Vice Secretary and a Vice-Treasurer.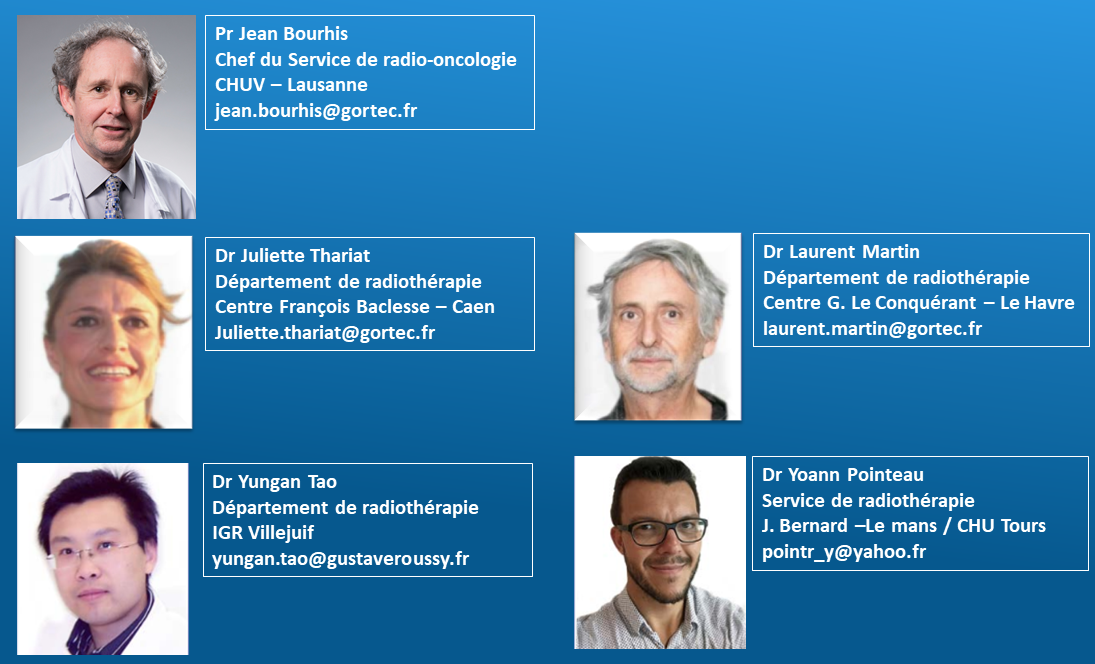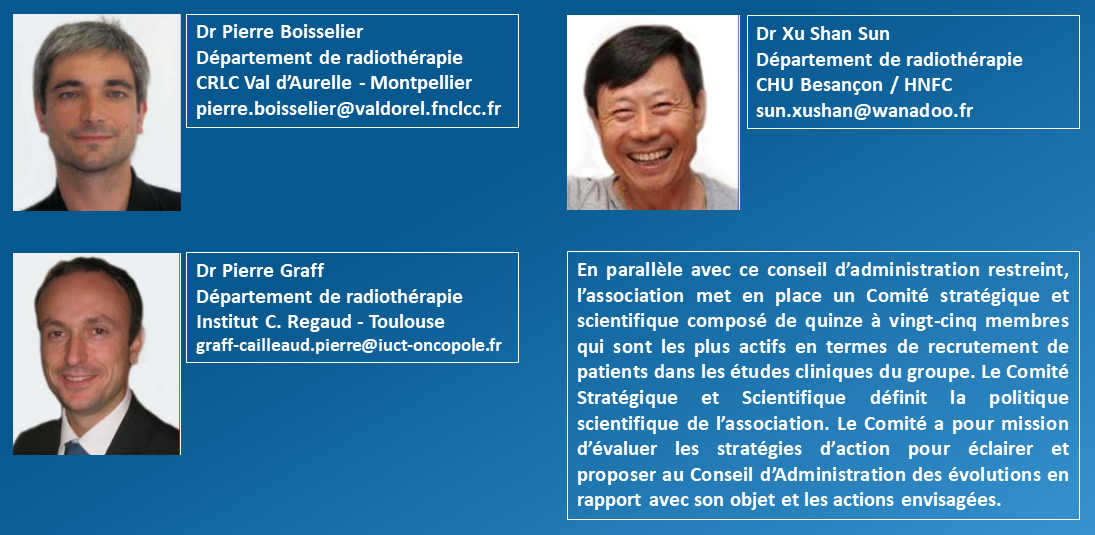 In parallel with the Management Board, the association has set up a Strategic and Scientific Committee composed of some twenty members, who are very active in terms of patient recruitment for clinical studies. The Strategic and Scientific Committee defines the association's scientific policy. The Committee's mission is to assess action strategies to elucidate and propose to the Management Board evolutions with respect to GORTEC's missions and the actions envisaged.
Strategic and Scientific Committee